I decided to do something on the Pearl Harbor battleships after doing the blog postings about the IJN Yamoto. I still think that it was ironic that me being an Army guy happen to like Naval history.
From her conception in 1911 to her survival at Pearl Harbor and use as a target for atomic testing, the battleship Nevada had a remarkable career. She served all around the world in times of war and peace, but it was her remarkable durability that strikes many readers.
The construction of Nevada was authorized in a period of rising tensions and the rapid introduction of new technologies. Not long after construction on Nevada began, that tension in Europe would lead to World War I.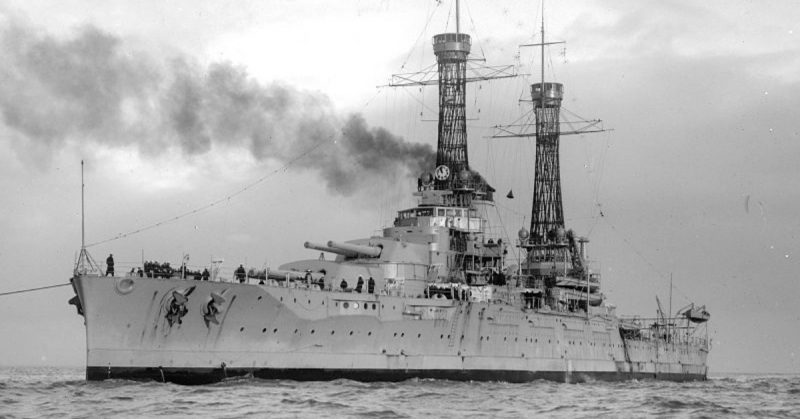 The Nevada was the first of a new class of US battleships to use triple gun turrets and "all or nothing" armor. With 14-inch guns, the use of triple turrets allowed more firepower to be put in the forward position. When bigger guns were used with triple turrets, such as those on the British Nelson-class battleships, this created an often-unstable firing platform.
Later battleships like the Colorado had bigger caliber guns and went back to two turrets, and ships with more tonnage like the North Dakota could handle the weight of four turrets in superfiring position.
On Nevada though, three turrets gave the ship a decent mix of firepower, weight, and speed. This development combined with the use of oil instead of coal for fuel represented a leap in dreadnought technology at the time.
The "all or nothing" armor came from a new military philosophy regarding potential threats. The increasing range and size of weapons often meant that battles took place at longer ranges. So designers maximized armor in the most likely areas to be targeted, while other areas of the ship had little to no armor.
This allowed the overall tonnage of the ship to remain low, which improved the ship's speed. The design became standard around much of the world at the time.